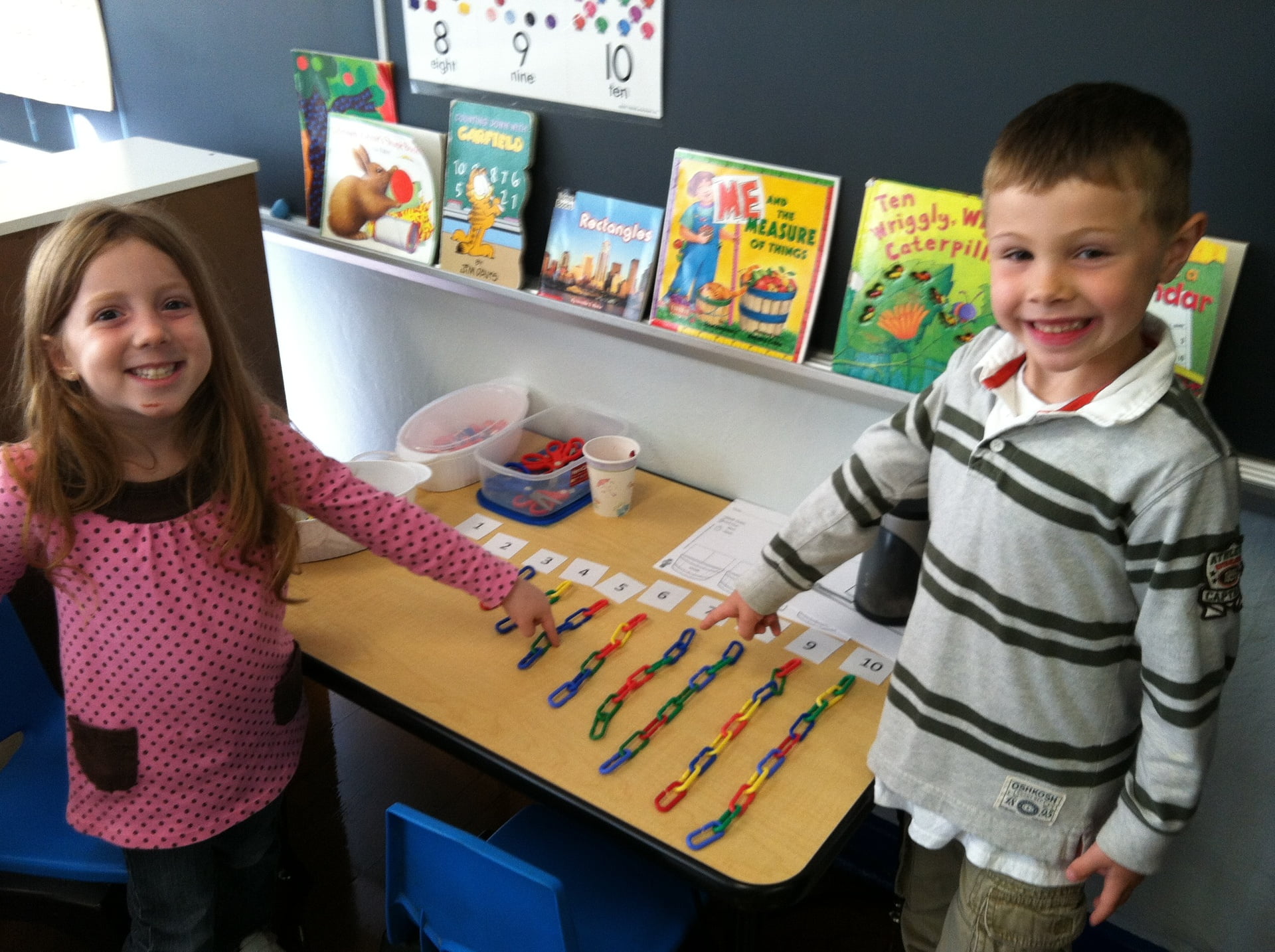 Who – Kids Express preschool classrooms are run by highly qualified Masters level teachers who are experienced, professional, and dedicated to helping children reach their fullest potential in learning. Our teachers understand how to teach and motivate all children. Through encouragement and positive acknowledgement Kids Express classroom teachers highlight the strengths of every child to help him or her feel confident as a learner before entering Kindergarten.
What – Kids Express provides an atmosphere rich in experiences, concepts, ideas and skills by providing opportunities each day to play and explore in a variety of developmentally appropriate activities and centers, including technology. The Kids Express educational program is a discovery based learning experience that gives children the opportunity to move through learning centers at their own level of interest and ability. Each learning center is specifically designed to coincide with our domains of learning.
The Curriculum – Kids Express has carefully designed a preschool curricular framework that is challenging (but not over challenging), motivating, developmentally appropriate, culturally and linguistically responsive, exceeding the NYS standards, and promotes positive outcomes for all children. Our curriculum is linked to the Prekindergarten Learning Standards and addresses all content areas which include literacy, math, science, social studies, social development, the arts, and technology. We also provide quarterly updates on your child's progress to keep you informed and to maintain open communication between classroom staff and families.